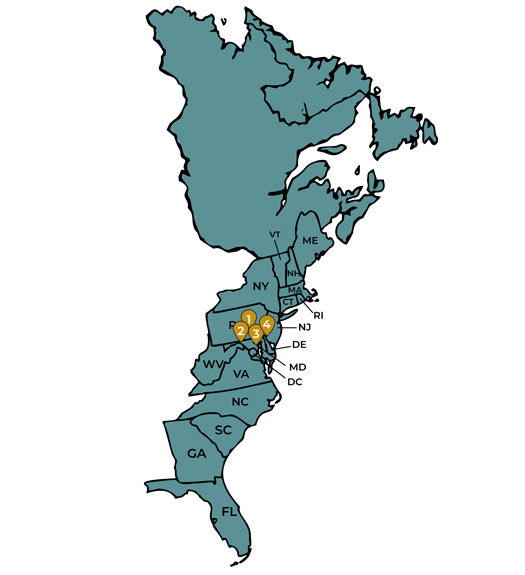 East Region
ESI East is a business unit that leverages EnviroTech's operational focus and pairs it with the relationships, customer service, and unique product positioning of ESI East. While focused on commercial and municipal markets for both deicing and dust control, ESI East specializes in packaged deicers, treated salt, and a diverse variety of products.
Packaged Ice Melt
Having initiated several unique and proprietary packaged ice melt formulations, ESI East brings the market a diverse offering. Surface type, primary product preference, and overall goals help determine the packaged ice melt that will best serve each customer. ESI East also emphasizes environmentally preferred product offerings, as the management of chlorides can be largely improved by using innovative and unique product formulations.
LTL Program
The ability to serve both large and small customers is greatly enhanced by our Less Than Truckload program. Smaller customers can be served a pallet at a time throughout our geographic footprint, spanning from the East Coast into Illinois and Wisconsin. Larger users also benefit from this program by saving on shipping when they are able to purchase full truckloads. This operational versatility helps us stay involved in all pockets of the market, and continue to lead and influence our industry.
Phone Numbers
| | |
| --- | --- |
| East Administration/Orders | 877-664-3401 |
| Corporate/Administration | 800-369-3878 |
| EnviroTech Commercial Orders | 303-477-1919 |