Stop snow and ice from bonding to your surfaces while accelerating melting
Whatever your anti-icing or deicing challenge, we offer a full suite of high performing products to prevent snow and ice from bonding to road and walkway surfaces. We have both granular and liquid products and we deliver unique and highly-effective solutions that will give you peace of mind, knowing your surfaces are clear.
Our diverse product portfolio includes highly effective solutions specifically designed for commercial and industrial applications. Our customers include DOT's, public works agencies, property management firms, and industrial organizations. Our customers tell us they work with EnviroTech because we share values of innovation, product performance, environmental sustainability, and customer service. All while being cost conscious.
Our product suite is diverse and extensive, so if you're not sure exactly what you're looking for, we encourage you to explore our various Anti-Icing / Deicing categories and reach out to us for more information.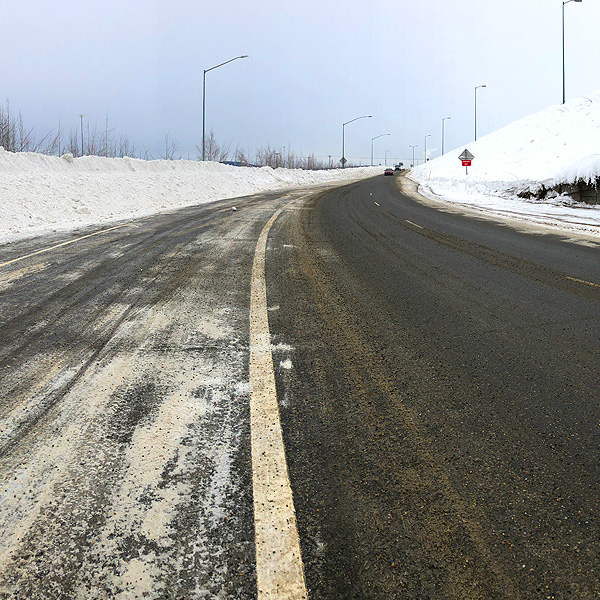 Road with and without AMP applied.